How this professional services company uses technology to solve HR issues
"I was impressed that enableHR wasn't just another HR software brand in the market – it was created by
FCB
which is an Australian law firm, and they developed an HRIS to suit Australian businesses."
Colin Wilson
Director and Founder of Key Business Advisors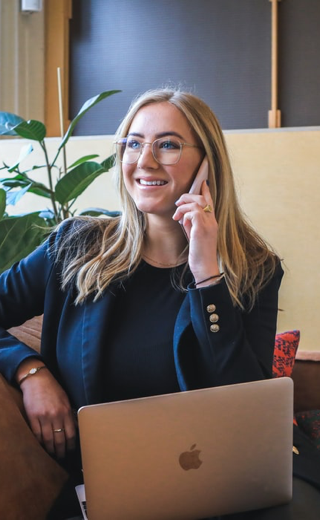 Key Business Advisors (KBA) has been "Taking businesses from good to great" since 2008 with a team of experts who help hundreds of small-to-medium businesses across Australia grow. The company's full spectrum of outsourced professional services supports their clients' needs, from business strategy and growth, and people and culture to HR advice and support, and sales training.
KBA is dedicated to helping its clients achieve success and real results – they recognise that the foundation of any good business is built by ensuring their clients' businesses are compliant with Australia's workplace laws. So how does the company maintain these high standards? Colin Wilson, Director and Founder of Key Business Advisors told us that KBA's consultants provide essential support and advice to its clients coupled with HRIS technology, enableHR!
In 2012, KBA became an enableHR Partner and in 2015, the company became a Platinum Ambassador and since then, they've not looked back.
HR software that ticks all of the boxes
Wilson says, the company recognised the value that technology could bring to their clients' businesses. KBA wanted a provider that was backed by qualified legal experts, compliant with the law, user-friendly, and cost-effective, and enableHR ticked all of those boxes plus more.
"We were introduced to enableHR years ago through an HR consultant who was working with our business and recommended the product.
"I was impressed that enableHR wasn't just another HR software brand in the market – it was created by FCB which is an Australian law firm, and they developed an HRIS to suit Australian businesses."
How KBA uses technology to help solve HR issues
Wilson says: "We encourage our clients who use enableHR to access all of its features – from reporting a health and safety incident or hazard to performance reviews – the technology has everything a business needs to manage people from one place.
"Record-keeping is a huge issue for many small businesses as they often don't have the time, resources, or they don't understand their obligations under the Fair Work Act. Coupled with our HR experts and enableHR, we're able to ensure our clients' businesses are managing their record-keeping obligations. enableHR is strong on record-keeping – the workflows and checklists inside of enableHR make it easy to be compliant."
Wilson says his HR team love using the policy and document acknowledgment feature. They can easily distribute company policies to their staff or their clients' employees through the software and have them acknowledged, signed and stored in the employee record quickly.
"I have witnessed this many times where businesses have come to KBA because they're facing an HR issue and when we review their HR processes, they haven't done any record-keeping, kept documents up to date or investigated the situation.
"With enableHR, you can't make a mistake – the workflows and checklists inside of the system do all of the thinking for you. Together with the HR and training services we offer plus the technology, we're able to provide our clients with robust HR solutions."
Technology that supports remote working teams
COVID-19 has continued to disrupt many businesses across the country, but that hasn't stopped the company from reaching its growth goals. The company has continued to support its clients during government COVID-19 restrictions. And, while the company could always operate remotely to assist its clients prior to the pandemic, enableHR has been a welcomed tool to support its clients with remote or hybrid working teams during this time.
Wilson says some of their clients completely outsource their HR functions to KBA while other businesses just require partial HR consultation, regardless, having a tech platform like enableHR has given the company the ability to access their clients' information from afar. They're able to manage their client's employee files or access notes when consulting with them on an HR matter.
"With enableHR, businesses are still able to conduct performance appraisals which is important when working remotely. You still need to be able to manage your people no matter where they work.
"What I like about the performance management feature in enableHR is its ability to send all of your staff appraisals within seconds which is amazing."
Is your business ready to learn more about the many ways enableHR can support your business? Contact us for a non-obligatory and free demonstration.
More stories from enableHR customers