Redundancy: how to separate the genuine from the risky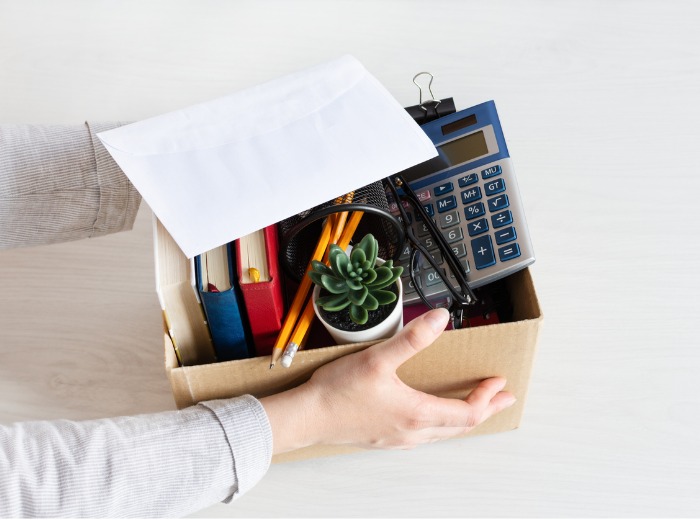 31 August 2023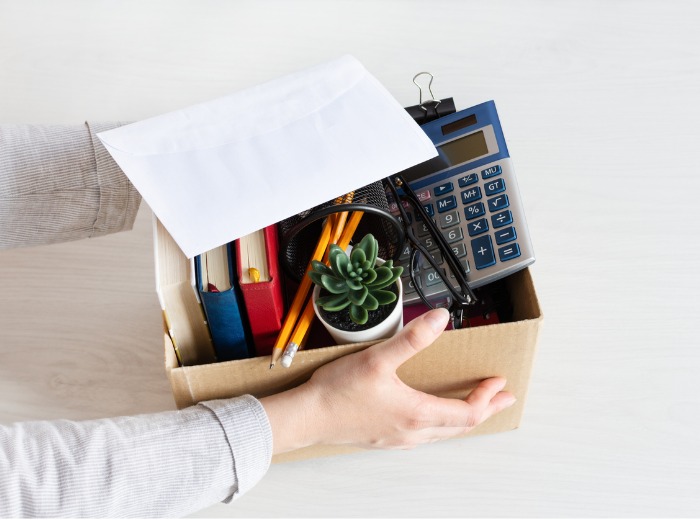 Only 1.4 per cent of Australia's workforce was made redundant in the 12 months to February 2023, though it's expected that these numbers will be short-lived. We're seeing tougher trading conditions on the horizon likely to force businesses to consider drastic measures to ensure long-term viability.
After all, a wave of redundancies hit Australia's tech and finance sectors in late 2022 and early in 2023 as rising interest rates and shallower capital markets resulted in a downsizing drive, particularly among firms reliant on cash injections.
If you have to make employees redundant, it's never an easy process. For those directly affected, there are financial and emotional consequences as well as the inevitable disruption and reduced productivity impacting the entire business.
Here our experts explain what a genuine redundancy is, and why businesses can't afford to put a foot wrong and face expensive workplace disputes and grievances when it comes to following the process.
What is a genuine redundancy?
Under the Fair Work Act 2009, redundancy is only allowed if it is considered a 'genuine redundancy'. There are three limbs to ensure that a redundancy is genuine:
There is no longer an operational requirement for the person's job to be performed by anyone;
The employer has complied with any obligation in a modern award or enterprise agreement that applied to the employment to engage in a consultation with the employee about the proposed redundancy; and
Reasonable re-deployment opportunities have been explored.
What is reasonable redeployment? Do I have to offer another role?
The short answer is yes. The redundancy won't be genuine if the employee could've been offered or given another job within the business or an associated entity. Failing to consider options of reasonable redeployment can expose the company to risk including potential unfair or constructive dismissal claims. If an employee accepts a redeployment opportunity, there's no severing of the employment relationship and employment remains ongoing as the employee is simply performing a new role – meaning that redundancy pay isn't payable.
What happens if an employee rejects a redeployment opportunity?
If an employee refuses redeployment, you can then apply to the Fair Work Commission (FWC) to request a reduction to the amount of redundancy pay that is payable and the FWC, in making its determination, will consider the similarity between the offered redeployment role and the job the employee was originally made redundant from.
When considering termination as an option, business owners and managers need to follow a fair and compliant process and ensure that any redundancy or restructuring steps are genuine.
Use this guide whenever questions about redundancy arise.
enableHR has created this jam-packed eBook written by HR experts. We're sure you'd rather avoid the risks associated with termination of employment such as an unfair dismissal claim, so inside this eBook, our employment relations experts share helpful information and tips that can help you put every foot right during these trying times.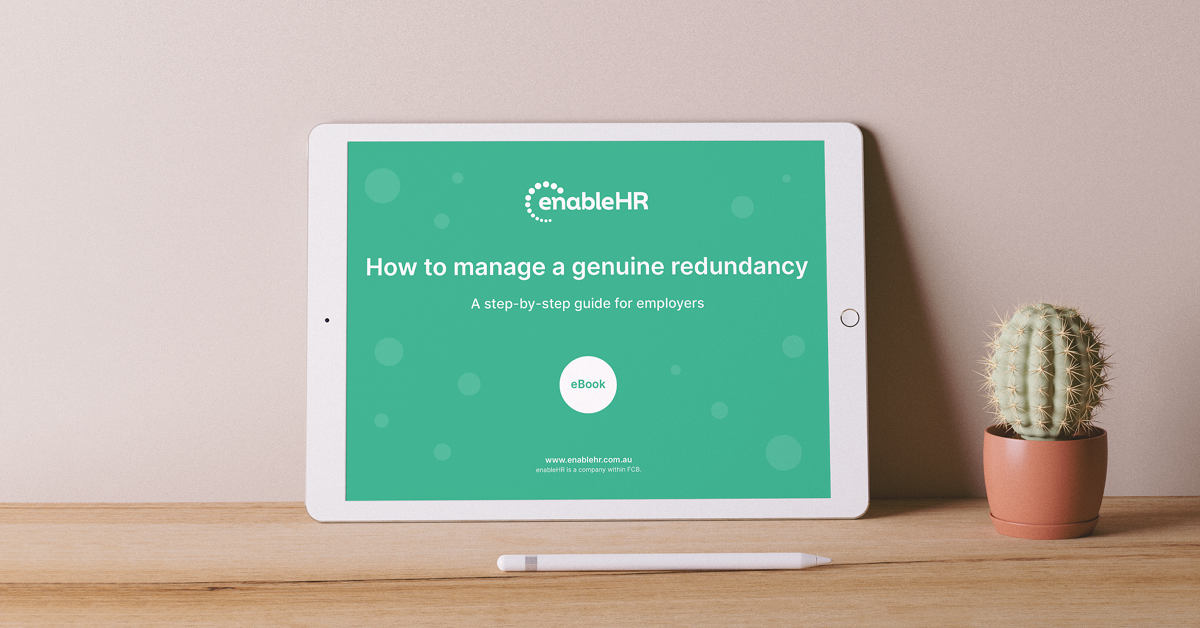 enableHR: set up to protect you against any grievance over unfair dismissal
You don't have to spend weeks considering taking these steps. Call enableHR today and ask us if your HR platform is set up for you to comply with the legal requirements.
We believe HR should be simple. Simple enough for you to run your business confidently. Inside enableHR is everything you need to manage the entire employee lifecycle, from recruitment and onboarding to managing your people and termination. If you'd like to see enableHR in action, contact us to learn more about how we can help your business.