9 important changes to Enterprise Agreements. One easy factsheet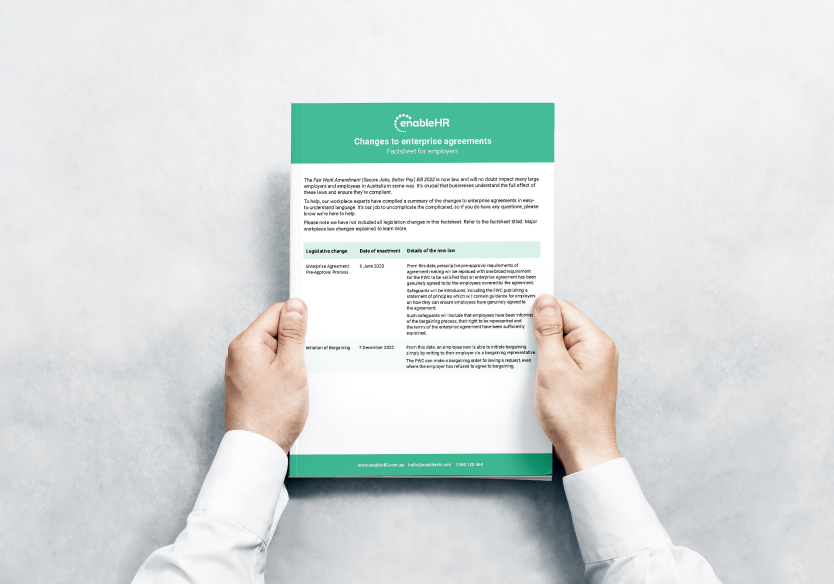 Changes to enterprise agreements that have come in with the Fair Work Amendment (Secure Jobs, Better Pay) Act 2022 can seem complex – which is why we've made them easily understandable.
Because we care about keeping you compliant with HR laws, we've prepared a summary of the changes in easy-to-understand language in one helpful factsheet.