HR Software selection guide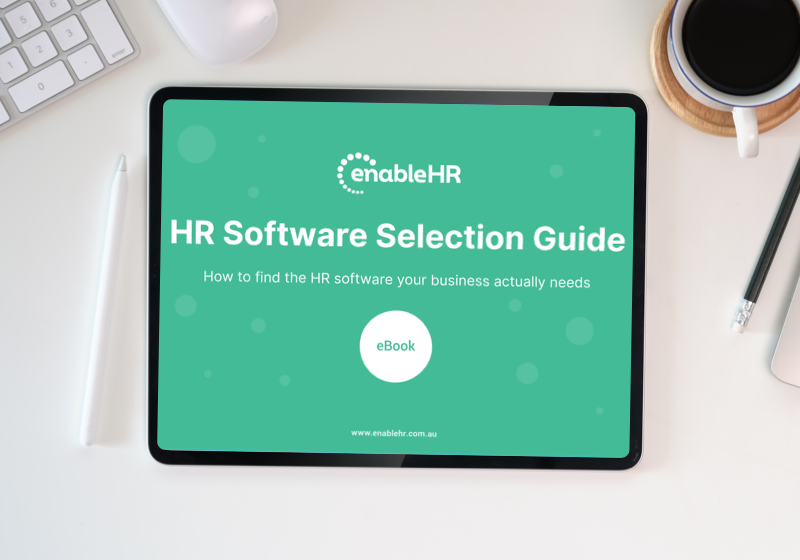 Make choosing your next HR software easier with our step-by-step guide. Avoid costly mistakes and get the HR software your business actually needs, while producing an iron-clad business case you can take to stakeholders to support your choice.
How to figure out what's really wrong with your current HR processes.

How to conduct a detailed analysis of the current state of your business.

How to assess your current software & technology.

The 12 key considerations that will help you define what software you need.

How to get key stakeholders on board and committed.

How to work out what you actually need the software to do.

The typical implementation milestones and setting out your project timeline.

How to engage with vendors and the questions you should be asking them.

What to consider when evaluating vendors and choosing a solution.