Health & Safety – a survival guide for business owners and managers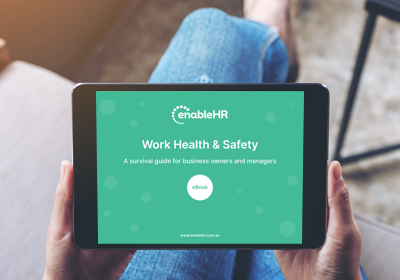 Whether your staff work from your business or from their homes, as an employer, you have a responsibility to look after their safety and wellbeing.
To help you stay in control of safety, we created this WHS Survival Guide for business owners and senior management. It covers the essentials to help you get started and gives you the top tips you need to build a positive safety culture in your workplace.
All the hard work has been done for you – our team of workplace relations experts and lawyers have read all the legislation, codes of conduct and Safe Work Australia guides so you don't have to! All the essential information about workplace safety is right here in this eBook.

Learning at your fingertips – by the time you reach the last page, you should be able to manage risks, incidents and injuries calmly and competently and create ironclad WHS policies and procedures.