Team building: it's all about engagement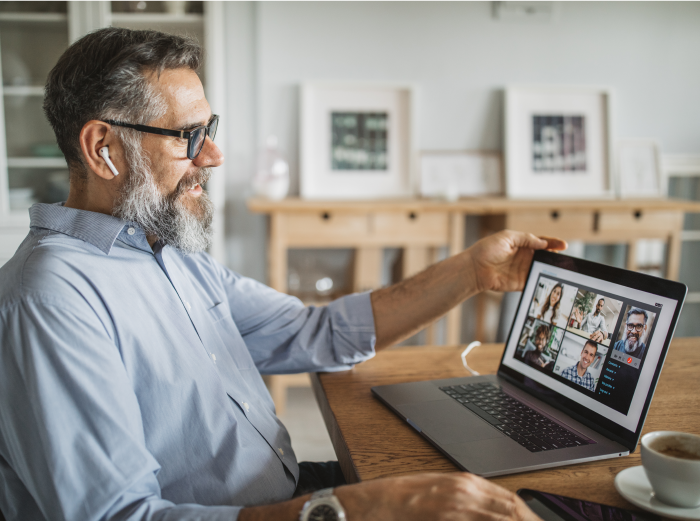 24 November 2021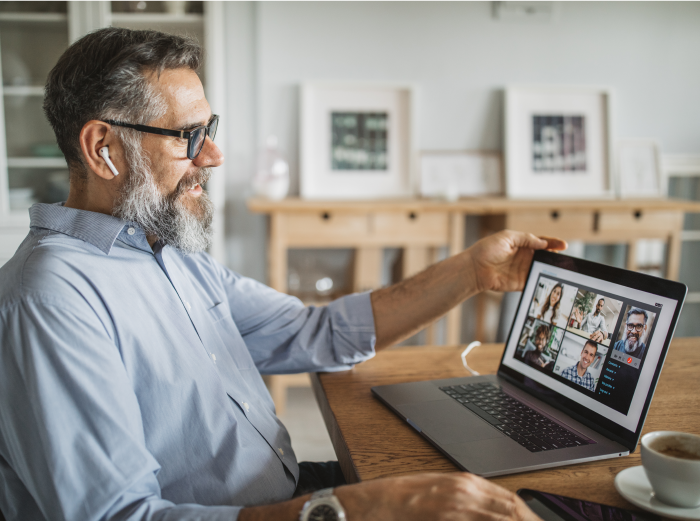 From Friday afternoon drinks, fundraising activities, and casual sports, have your team building activities turned into an online meeting where interest is slowly waning? Being at home has meant missing out on social events for team building activities, and it's taken its toll on the workforce and our relationships with our colleagues.
We've gone from bustling worksites and office spaces to home offices where our connection to people is via a screen and the internet. While this isn't necessarily a bad thing, it has changed how we look at and engage with team-building exercises.
Finding things that bring people together can be challenging but switching up old favourites and combining new trends with relevant topics can help spark the interest again. So, engage your workforce and boost your numbers with these team-building exercises that have been given the stamp of approval by our in-house HR gurus.
1. Taking games to new levels
When you think of games you can play online with a group, does trivia come to mind? Trivia is such a versatile game and suits all types of tastes, making it fun for everyone to play. Bringing people together by choosing relevant topics to the business your industry belongs to, current news and events or even pop-culture and trending social media apps are just some topics that can theme your next trivia night. Depending on how competitive you'd like it to be, you can either play individually or in teams to encourage discussion!
Remote working doesn't mean people can't socialise online. Breakout rooms can keep teams together in company-wide meetings and help ease the nerves of seeing people who don't interact too often. They can bring teams together to socialise while still connecting with the broader company.
2. Icebreakers aren't just for first days
We've all played an icebreaker game at one point, but have you ever thought about three photos that would accurately sum up your life? We spend a lot of time in front of screens talking about work, and now that working from home has become the norm, we're spending even less time learning about our colleagues. So, if you've got new members in your team, icebreaker games like Me in 3 (Google it to get the gist), are a great way to get to know everyone.
3. Strong internal communication
With employees being apart, not everyone hears news at the same time. Virtual company events are an excellent way to keep everyone in the loop about new developments and other activities within the company. It can be as simple as teams giving updates about their progress or the CEO giving a company update and staying in touch with their employees.
4. Promoting healthy habits
Exercise can be something we put to the side, especially when we've had a busy day at work, but the benefit to our overall health should not be underestimated. Combining relaxation and a workout can be done. Ask your employees for their favourite recipes and workout and make an easily accessible eBook. Relaxation and a workout all-in-one? Yes, please!
Getting out of the house is a great way to clear your mind, get your steps in and get away from the screens. Combine that with a podcast, and you've got yourself a team-building exercise. Think of it like a book club where everyone listens to a podcast, and when you come together, you have the chance to talk about what you've learnt, your thoughts, and your opinions.
5. Learn a new skill by doing something different
Our time in lockdown has seen many people pick up new hobbies and learn something new, whether it was baking bread or learning a new language. The same principle can be applied to team building. Coordinating virtual lessons in cocktail making, cooking, or even yoga can bring different people together, and everyone has fun doing it.
6. Feedback and recognition
Although we have adapted to working remotely in some capacity, it's crucial to the success of team building that feedback and recognition doesn't get left behind. There are lots of channels you can use to share this type of content and it won't go unnoticed by your employees if you promote it well. Engraining a supportive and encouraging attitude within the workplace can help your employees feel valued and appreciated. This could be something as simple as a happy birthday, happy work anniversary, or a thank you for your hard work on a project.
Creating a safe space for people to share and connect will not only make people feel like they matter but it's also an excellent way to keep the wider business informed of all the great things that are happening.
The novelty of working from home might've worn off (for some), but that doesn't mean you can't engage your workforce and be more connected than ever. With these team building tips, you'll be well on your way to building better relationships, improving communication, and most importantly, a more invested, efficient, and productive team!
Simplifying your HR is just one of the benefits of enableHR. With our industry-leading software backing you, you'll spend less time bogged down in HR admin and you'll find more time to focus on the fun stuff like building culture!
We believe HR should be simple. Simple enough for you to run your business confidently. enableHR has everything you need to manage the entire employee lifecycle from recruitment and onboarding to managing your people and their needs. If you'd like to see enableHR in action, contact us to learn more about how we can help your business.