Managing people during Victoria's 5-day lockdown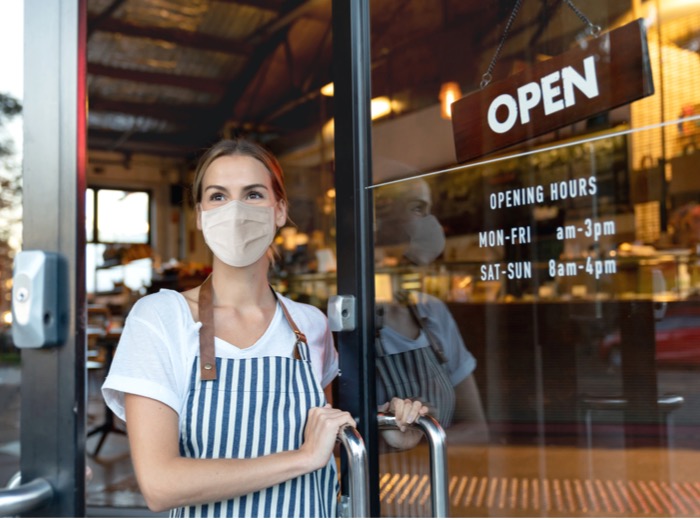 16 July 2021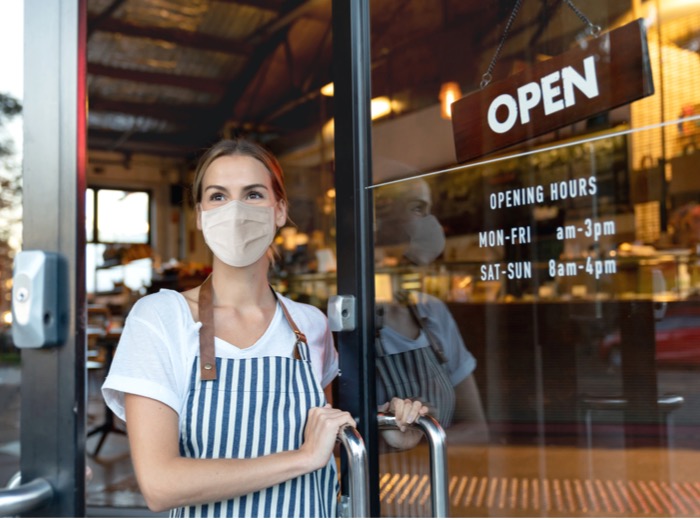 On 15 July 2021, the Victorian Government has announced a five-day lockdown to combat yet another coronavirus outbreak. The restrictions are effective from 11:59 pm on Thursday, 15 July 2021, and are expected to remain in place until at least 11:59pm on Tuesday, 20 July 2021.
Victorians are required to stay at home for the lockdown period unless one of the following applies:
shopping for necessary goods and services (one person per household, once per day, a support person can accompany if required).
caregiving or compassionate reasons.
authorised work or permitted education, or work interstate.
exercise (up to two hours, with one other person or members of your household).
receive a vaccination.
other specified reasons (specific exemptions apply).
Those who can work from home must, however, there are exemptions for permitted workers. Permitted worker permits are not required.
Masks are mandatory indoors and outdoors.
There are strict rules regarding social gatherings. There are no public gatherings permitted and visitors to the home (with the exception of intimate partner or single bubble visits) are also not allowed.
The current directions place restrictions on several different industries. This includes:
Non-essential retail is not permitted to operate except for click and collect;
Indoor physical recreation and sport (including gyms) is not permitted;
Entertainment and leisure services including cinemas, arcades, amusement parks, retail betting venues and sex on premises venues must close;
No public events;
Hairdressing, beauty and personal care must close;
Hospitality and food services open for take away only;
Accommodation closed unless for permitted reasons;
Tours and transport services cannot operate; and
Religious ceremonies and gatherings are not permitted in person.
Additionally, weddings are not permitted unless end of life or for deportation reasons. Where permitted, they are limited to only five persons (including the two persons being married, celebrant, and two witnesses). Funerals are permitted with no more than 10 people.
The full table of restrictions can be found here.
What if your business is directed to close?
If your business is impacted by the lockdown, the following options are available to you regarding the ongoing engagement of your employees:
1.Unpaid stand down
Where your business is unable to operate as a result of the lockdown restrictions, and there is a stoppage of work you may be able to impose an unpaid stand down under section 524 of the Fair Work Act 2009 (Cth). This option is conditional upon there being a stoppage of work as opposed to significant reduction in the volume of services performed.
Where a stand down is imposed, you should actively engage with employees and confirm the stand down in writing.
Specific advice should be sought before enacting a stand down.
For HR Assured clients, you have access to template documentation via the HRA Cloud.
2. Continuation of payment
Given the relatively short duration of the lockdown (as known at the date of this alert), businesses may wish to continue paying employees for the duration of the lock down. Casual employees will not be entitled to pay where they do not work, and businesses may cancel the shifts of casual employees.
Businesses which elect to take this option may direct an employee to undertake some form of paid work while at home.
3. Paid leave
As an alternative to an unpaid stand down (if applicable), a business may wish to give employees the choice of utilising paid leave entitlements (annual leave or long service leave) for the duration of the lockdown.
Paid leave entitlements should only be utilised where requested by an employee.
If you have any questions about these restrictions and how they may affect your workplace, feel free to  contact the team at enableHR.
Compliance is our strength, and we love helping others achieve it. With the resources available in enableHR, you'll have everything you need to be 100% compliant when managing your people.
See enableHR in action today! Contact us to learn more about how we can help your business get compliance right – all the time.