Is working from home fuelling burnout and fatigue?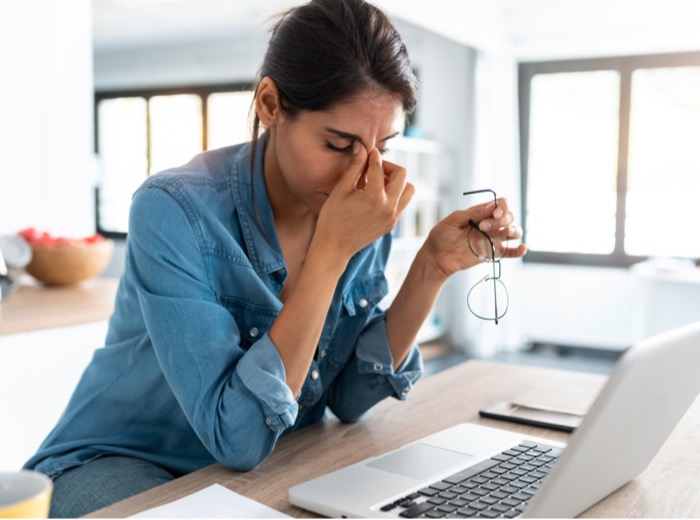 07 October 2021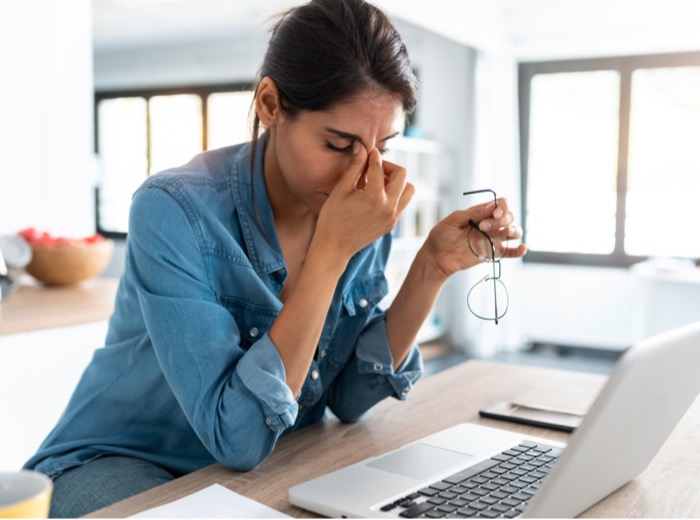 By Tiarne Mitchell
The end of 2021 will mark almost two years of COVID-impacted working. This milestone serves as a reminder that it's more important than ever to recognise employee fatigue and burnout.
The workplace set-ups of today bear little resemblance to the large, bustling workspaces we left behind in early 2020, with many of us working from home, in physically distanced settings, or with additional PPE. Working arrangements have been largely dependent on individual state and territory restrictions and what type of work we undertake, but nearly every workplace has undergone some transformation.
These changes in our physical work environment have unsurprisingly impacted employees and their approach to work. Employers need to recognise that staff still working remotely may be struggling to create a firm barrier between their work and home life.
According to the Australian Bureau of Statistics, before COVID-19 restrictions began in March 2020 only 24 per cent of employees worked from home at least once a week whereas in February 2021 41 per cent did. This rise is reflective of the rapid and necessary shift towards a more flexible environment where employees can work from home maintaining business productivity and adhere to public health orders. With businesses identifying and reaping the benefits from this change, some are now considering making flexible working arrangements a permanent option for their employees.
However, employers must still consider the impacts on their workforce from sustained remote working arrangements.
Remote working is the new normal, but the risks aren't
Fatigue and burnout are not new concepts when it comes to the workplace, but it's becoming more prevalent in the context of flexible working arrangements. If you work from home, have you ever worked late because it's more convenient to do so? Do you find yourself returning to the computer after dinner or after the kids have gone to bed? Are your days off or weekends disrupted by performing additional work because your work setup reminds you of your to-do list? Responded to emails on your personal phone?
While the flexibility that working from home brings us can be positive, this blurring of lines between work and home life is where businesses, industries, and professionals alike are noticing an increase in employee fatigue and burnout. Now that our workplaces are in our homes all the time, there is often no clear physical or mental separation between work and home life. This is preventing us from shutting off from work and relaxing.
The inability to simply turn off has created a sense of constant alertness, the perceived need to react to work matters as they arise no matter the time of day, and an expectation to be always 'plugged in' and ready-to-go. Now that we are amid the new COVID world, this constant alertness has become the reason we are slowly burning ourselves out now and adding to our own fatigue.
This type of overwork doesn't benefit a business. While there may be a temporary boost to employee output initially, over the long term it has negative impacts for both employees and employers. Fatigue can reduce employees' productivity and create anxiety and stress, increasing the likelihood of employees needing to take personal leave or make workers compensation claims.
So, what can you do?
There is no one-size-fits-all solution to burnout and fatigue, however, there are many different avenues businesses can take to manage them. These include:
offering an employee assistance program and other mental health support;
offering flexibility with working hours;
regular 'check-ins' with employees;
consider implementing policies around providing employees with 'the right to switch off' at certain times;
discouraging employees from checking or responding to emails outside of work hours;
raising awareness about employee fatigue and burnout;
encouraging employees to take annual leave where they haven't done so for a while;
introducing a mentor program;
encouraging discussions about mental health; and
recognising that flexible work patterns doesn't mean being at work all the time, but rather at times that suit the employee and the employer.
Countries around the globe have taken different paths to address these concerns on a worldwide scale. As a result of the transformation the pandemic has had on businesses, Ireland has responded by implementing a Code of Practice on the 'Right to Disconnect'. This means all employees have the right to disconnect from the workplace to ensure they have a better work-life balance.
With remote working likely to become a permanent option for many employees and being set to continue well into the future, we encourage all employers to consider how they can best manage fatigue and burnout in the age of flexible work. Getting the best out of your team means not only recognising and managing the risks of burnout and fatigue but also implementing support measures to combat them.
If you have any questions about this information, please contact the Client Success Team – we're always here to support you.
Compliance is our strength, and we love helping others achieve it. With the resources available in enableHR, you'll have everything you need to be 100% compliant when managing your people.
See enableHR in action today! Contact us to learn more about how we can help your business get compliance right – all the time.
Tiarne Mitchell is a qualified Workplace Relations Consultant at FCB (our parent company) and HR Assured (our sister company). She regularly provides advice to our clients on a wide range of employment issues and management of complex workplace matters.