How to create culture and add value to your remote team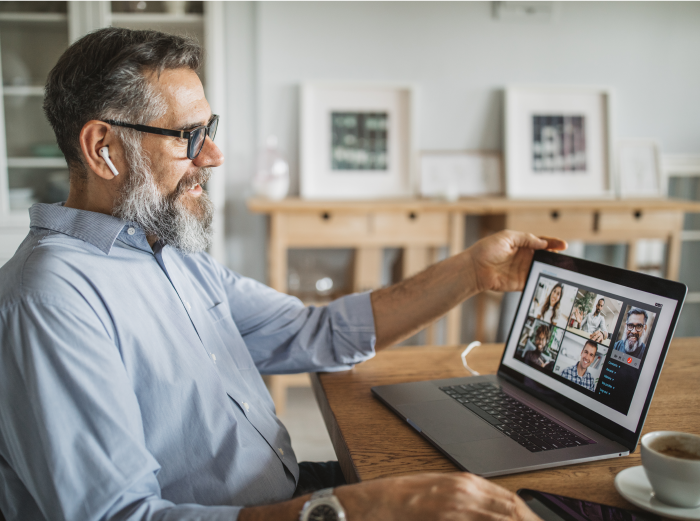 19 May 2020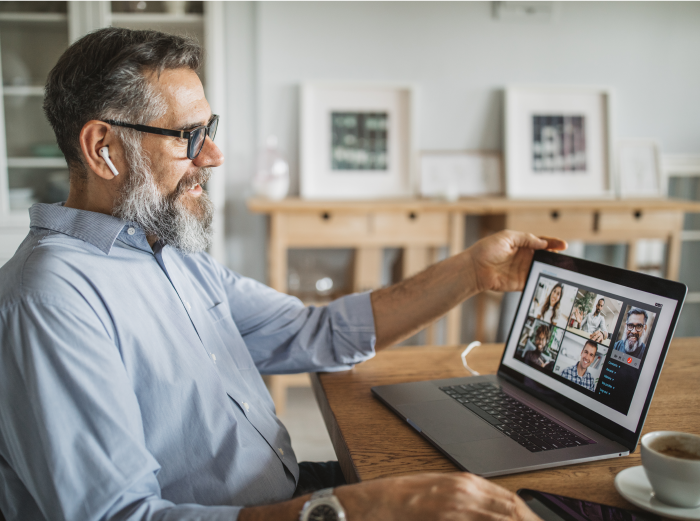 This article was written by Head of HR at enableHR Esther Williams. Here she shares her advice with you on keeping your employees safe and happy while working remotely during and beyond COVID-19.
It's been a challenging few months for most businesses, especially those with no dedicated HR team – YOU might even be the sum total of HR knowledge in your business.
With restrictions easing, many employees will return to the workplace. But some employees may be working from home (WFH) for months to come, whether through choice (the virus is still out there, after all, and they may be vulnerable), a second wave of the virus, or because social distancing and coronavirus measures in the workplace mean there simply isn't enough space.
So, how do you maintain your company culture and keep your employees engaged, motivated and feeling connected to the business and each other?
I'd say there are four things you need to do: get your technology and home workspaces right; take care of employee well-being and health; have a team of HR advocates around you, and; implement HR initiatives. These seem obvious to most HR professionals, but a global pandemic has a way of adding an extra dimension to all of these.
Let's dive in and look at each one.
Technology and workspaces
I know this isn't really in HRs scope, more the IT department (or what passes for one in your business) but it's so important that I'll mention it here: it's really difficult to maintain a productive and happy workforce without the right tools. You need to get your technology right.
Employees need to be able to be assigned work, produce work and submit work. They also need to be able to communicate – preferably with video. Computer, phone, cloud storage and networking, videoconferencing and other software and licenses, reliable high-speed internet, webcam and microphone (if not built-in to their computer), and other tools of the trade. Managers and business owners also need ways in which employees can digitally sign documents, easily update personal details and complete performance reviews.
The first step is to ensure your employees are set up correctly to work from home: is their workspace ergonomic (do they even have a workspace)? If they live with others or have children, is their work-from-home space private? It's shocking how small interruptions (like children or the mailman) can impact on your flow and focus, especially if it's happening 10 times a day! Employees need a place where they can talk freely and have video conferences and check-ins.
Ensure your technology framework is well set up and working reliably. Indeed, none of my suggestions in this article can really be achieved if you don't have the technology framework in place to facilitate it all.
The correct approach
While an office environment has distractions, working from home has a whole new set of distractions whether housework, family, the television or similar.
This means employers need to trust their employees like never before, being conscious that their employees will get the work done. Businesses need to shift their thinking from hours worked to results produced. Thinking this way can be a huge cultural shift and a challenge for many employers, but it's so important.
Communication becomes critical with a remote workforce. Managers need to step in and create an environment where employees can freely share concerns, and employees need to feel comfortable enough to speak up when there's a problem.
Don't create a blanket rule for all employees working from home. What's good for one person might not be good for others. Some people need to rigidly structure their day and others don't. Find what works for each employee and avoid clock-watching – measure on what they need to achieve, not how long they need to do it.
"Businesses need to shift their thinking from hours worked to results produced."
Employee health and well-being
Work health and safety are an employer's legal responsibility, even when an employee works from home. This includes mental health. From an HR perspective, managers need to be conscious of the additional stress and pressure on employees during this time. Besides getting their work done, most employees will be experiencing anxiety around the unknown and the COVID-19 virus itself, worries about the economy, social isolation, continued restrictions, whether they will lose their jobs, perhaps a partner or family member has lost employment, maybe the employee's hours or pay were reduced adding financial pressure? Be conscious of it, communicate with your employees and make allowances. And what if a WFH employee gets sick, but not with COVID-19 – they've had a test and it's just a cold or flu? You might think that if they're at home and can get to their desk, they can still work. Not so. The best approach here is to not give an unwell person more work and deadlines – this only adds more stress which is not helping their speedy recovery. Treat an illness as you would normally and physically give them a day (or however long they need) to rest and recover, and tell them not to work, even if the work's right there.
When employees work from home it becomes harder to identify when they might need help. If you have great communication with your employees, and managers have created a trusting environment where employees feel comfortable speaking up, you'll have a much easier time spotting a problem. Signs that someone could be having a tough time and need your help could be a negative change in their personal grooming or appearance, missing appointments (or being late), missing deadlines, online comments they make, or perhaps they start leaving their video feed off in meetings. Be alert for any changes in behaviour and be proactive in reaching out.
It's crucial you create a relationship with your employees where they feel safe to voice their concerns without worrying that it'll impact on their job. A lot of businesses have reduced their workforce due to COVID-19 and we don't want employees thinking that their job might be on the line if they speak up about needing a mental health day, sick day, financial advice or further assistance coping with stress/anxiety.
There's so much information out there that could drive anxiety, you only have to turn on the TV or glance at social media. A way to help counter this is to allow employees to ask questions that might be outside the remit of the business, but maybe inside the collective skills, knowledge and/or wisdom of your entire team. For example, maybe someone has a question about rent or superannuation; if you have people in the business with professional qualifications or life experience in those areas which could help reduce this person's anxiety. Letting employees ask anything is also a great way to learn what they're worried about.
Ultimately, workplace health and safety, and mental health, in particular, relies on not becoming complacent. As HR practitioners, it's your job to remind your employees to also keep on top of it.
Create a team of advocates  
Of course, you can't maintain a culture in trying times all by yourself. If you're not lucky enough to have a full HR team working with you, then you need to build the next best thing: a team of advocates.
Advocates are people within the business who can help you roll out HR initiatives, inspire others to get on board and work with you to keep your culture alive.
You find them by putting a call out for people to self-nominate to take on the role. The people who put their hand up are often the people who most miss the social activities or workplace camaraderie and would like to do something about it. If you haven't already, put out the call!
Whether you call them a social committee, culture committee, happiness coordinators or any other name, advocates can help generate ideas for HR initiatives and give you more eyes and ears with which to check the pulse of your business.
HR initiatives to build culture and add value
The types of HR initiatives you implement will depend on what type of business you are. Don't be afraid to have dud initiatives, where you organise something but only a few people attend – you'll learn what works and what doesn't, and you'll have made a difference to the few who were there.
A good place to start is to think of initiatives that imitate the kinds of things you were doing before the pandemic, then go one step further and take them into the digital or socially distant sphere.
To give you some ideas and help your disconnected workforce become more connected, I've put together a list of the kinds of things we're planning (or have actually done) at enableHR and FCB Group:
A physical activity challenge – setting a daily or weekly challenge with the team to ensure everyone gets involved and has a laugh to start the day. Some ideas: virtual squats, hit 10,000 steps each day, take walking meetings where possible, do 20 push-ups on the hour, get creative with whatever activities you and your team enjoy!
Set up a platform where the company can share hobbies or interests and chat about them throughout the day – you'll be surprised how many people are watching the same TV shows, doing creative activities at home or recommending cool books/podcasts these days, so why not share internally!
Virtual gatherings – imitating social situations with technology solutions like video apps (HouseParty), online games (QuizUp), virtual trivia or bingo, cocktail making sessions, selecting a topic to discuss over a cup of tea or coffee, craft or paint together over video.
Host a 'meet the family' session where kids and pets are welcome to meet the rest of your team.
Ensure all employees set a profile photo in their email or chat platform – this brings an additional visual connection when we are spending all day staring at the screen and not real faces.
Create virtual DJs – there are a few music streaming programs that you can sign up to and listen to the same music as your colleagues. Select a daily DJ and have some fun with it!
Promote online learning. Share interesting courses and lectures.
Celebrate small milestones over video/chat – any work-win should be shared, and don't forget work anniversaries and birthdays!
Ask teams what that'd like to participate in, what will get them involved and feeling connected to the business and colleagues, what times work best to connect, and what they want or need to see from the business during these times.
Whether your team is working from the office or remotely, there is no doubt that creating a culture within your business will not only add value to your employees but the entire business.
So, if you're ready to make some positive changes to your business, start by reviewing your technology and workspaces, create two-way communication with your employees, be mindful of employees' health and well-being, create a team of advocates and implement some HR initiatives that will bring your people together.
enableHR is a cloud-based HR software designed to make managing people simple, whether workers are on or off-site, we know the importance of technology in maintaining connection and culture. If you would like to know more about how we can help you during COVID-19 so you can bounce back strongly when the economy ramps up again, contact us.