enableHR launches new software feature plus more resources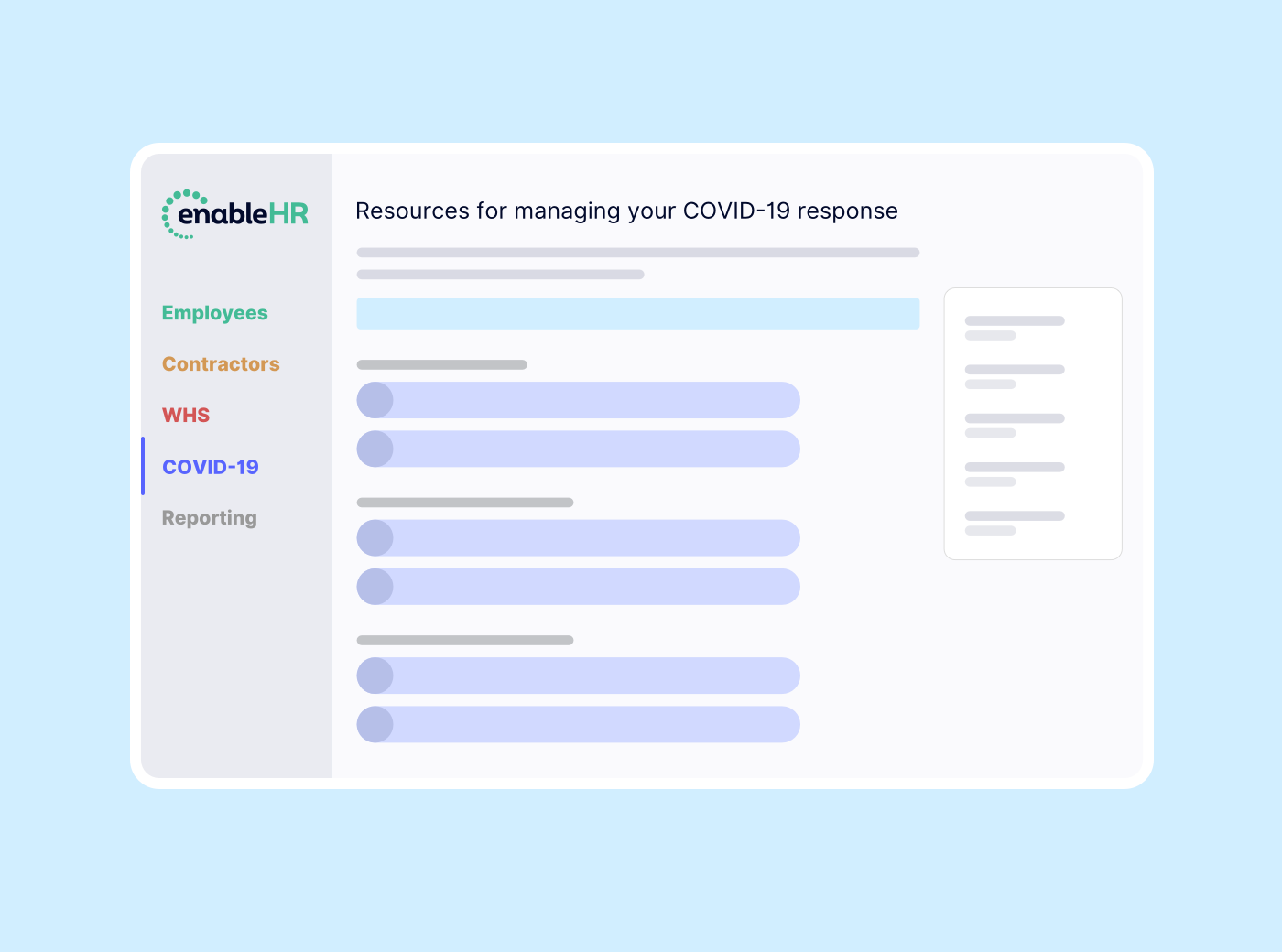 10 June 2020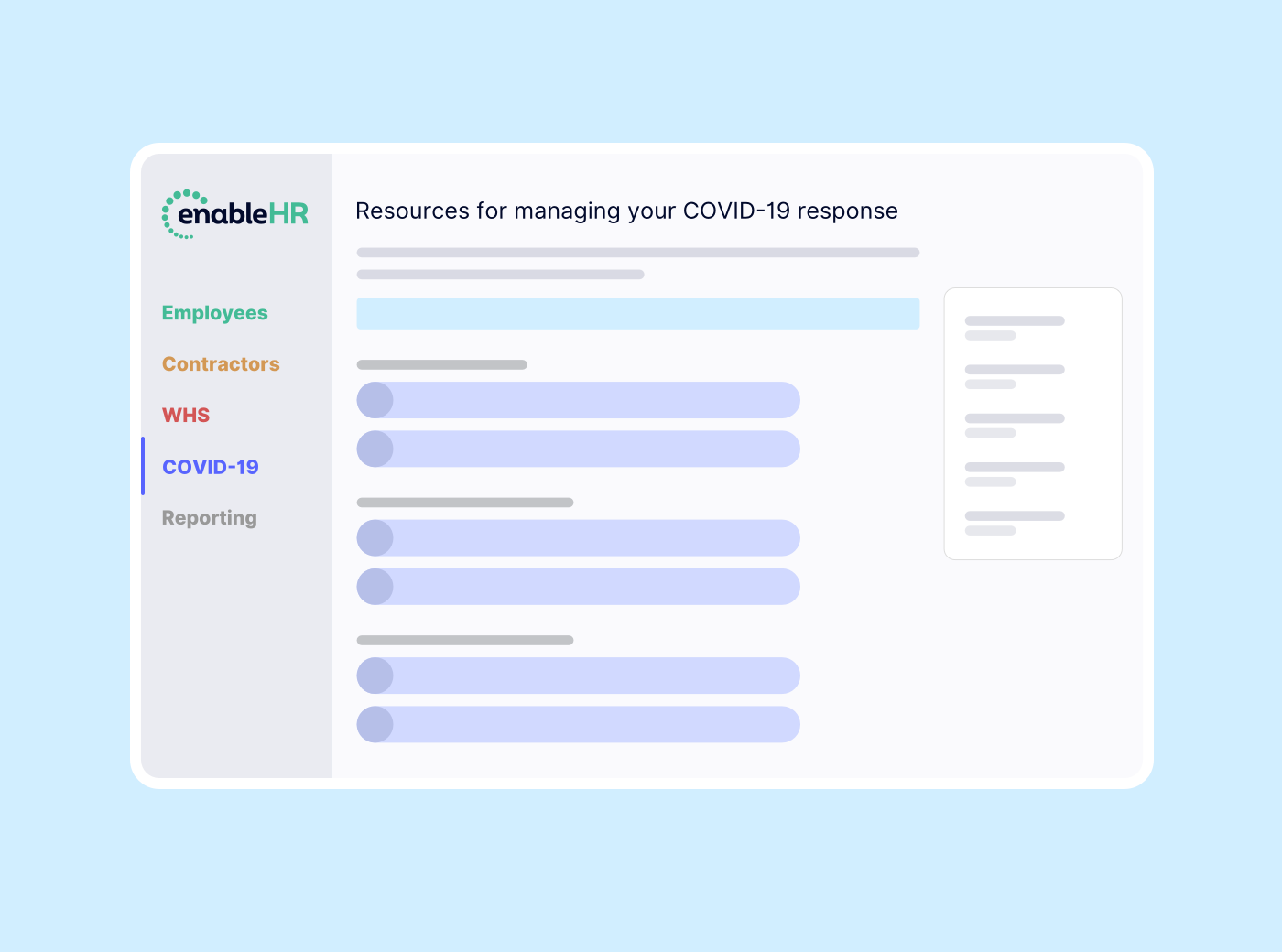 The team at enableHR has been busy working on a brand-new feature that we believe will make things a lot easier for businesses.
New COVID-19 landing page
The next time enableHR clients login to the platform, they'll notice a new tab on the left-hand side of the screen called COVID-19 – this is where all coronavirus-related resources are centralised for ease of reference. From COVID-19-related workplace policies to stepping you through a redundancy process during the pandemic, all of these essential documents are ready for businesses to use. Renee Makoni, Head of Client Services at enableHR says:
"These resources have been purpose-built by a team of employment law experts at no charge to our treasured clients. This provides incredible value and support for our clients' businesses to ensure they're staying compliant during and after the crisis."
This new landing page will not affect any user access permissions. You will still be able to view and access all of the legal templates you are permitted to see. This landing page simply centralises all COVID-19 related content into the one location for ease of reference.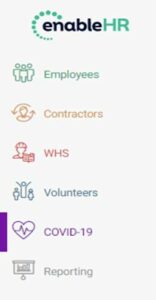 New COVID-19 legal templates
In addition to the existing resources, enableHR has just launched four new documents which have been added to our growing library of COVID-19 templates:
Policy – Return to the workplace safely
Ceasing work from home arrangements – directing employees back to the workplace
Return to original employment conditions
Return to work post COVID-19 flow chart
Don't forget that we're here to support you in these uncertain times, so please reach out to us if you have any questions or concerns. You can contact enableHR's Client Success team at  support@enablehr.com .