Drive employee engagement by embracing the power of new technologies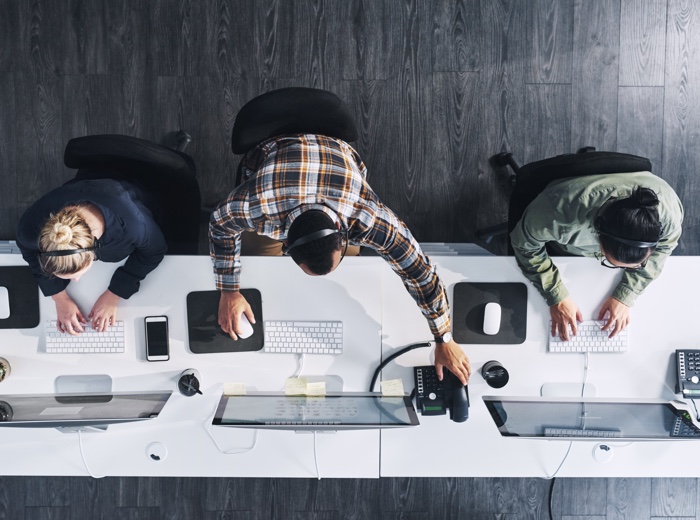 24 January 2020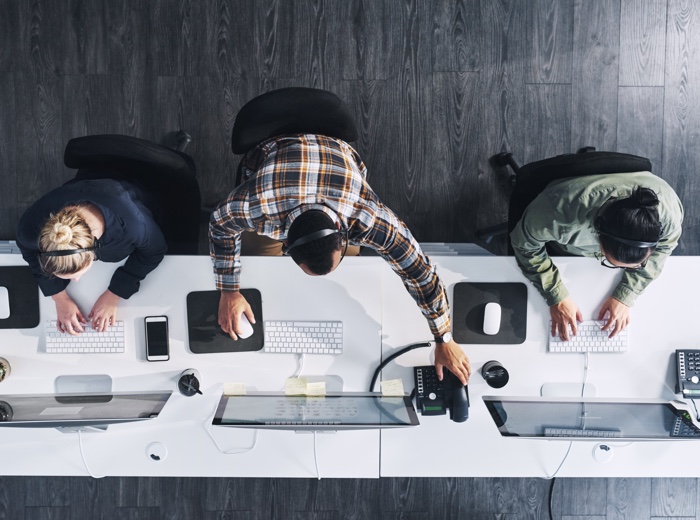 As a people manager, you will be aware that a major part of your role in today's environment involves engaging and inspiring employees.
After all, engaged employees who embrace your organisation's culture and values are likely to be more productive, innovative and loyal to the business, while simultaneously producing better client experiences. In turn, this helps reduce employee turnover and strengthen client loyalty.
The reality is that engagement is more important than ever before. There is no doubt that employee engagement is key factor in a business' productivity, growth and profitability. In today's cut-throat world, you need to place your employee engagement strategy at the top of your list of priorities.
Businesses with engaged employees tend to experience:
lower staff turnover;
fewer injuries in the workplace;
lower rates of absenteeism;
reduced presenteeism (where an employee is present although not fully productive); and
more positive customer ratings.
But what role does technology play in improving employee engagement? How can you harness the power of new technologies to achieve this?
Using technology as a tool for engagement
Over the past 30 years, technology has become both complex and demanding. Technology today is not only a key part of most workplaces, but also a key part of employees' personal lives. With the influx of millennials into the workforce, corporations need to re-think the way they engage with their employees.
Both mobile and HR technology can boost engagement efforts and increase productivity in the workplace, while also measuring the effectiveness of engagement strategies.
The difficulty for many Australian and New Zealand businesses is that you are required to comply with a complex mix of obligations. Effective HR information systems not only minimise your risk by ensuring compliance, they also enable you to achieve your organizational objectives and facilitate long term growth. A good HR information system will enable you to maintain complete records on existing employees, develop your employees' talents' and skills, and assist you to implement strategies for exiting under-performing employees out of your business with minimal disruption and risk. 
How enableHR can help:
enableHR is a cloud-based HR information system that provides you with access to information, advice and best practice guidance on all Australian and New Zealand employment law matters. enableHR fosters employee engagement by utilising technology in a way which makes the process of employee management easier for both managers and employees alike.
enableHR not only acts as a central repository for all your human resources documentation, such as policies, employment contracts and training records, but allows both you and your employees to remotely access and electronically acknowledge this documentation at anytime from anywhere. Users are granted the ability to digitally add their signature to all employee agreements, and all communications and documents are automatically saved into the employee's file to achieve instant, secure, and compliant record-keeping.
enableHR also offers a distinct employee self-service (ESS) module with an intuitive design and user interface, making it easy for employees of all generations to use. The ESS module provides for seamless processes such as onboarding, performance appraisals and consultation.
This type of cloud-based, HR information system fosters employee collaboration and engagement in a way which benefits your overall employment relations structure. enableHR is a comprehensive HR platform with a variety of applications, serving as an investment into your business' future.
For more information on enableHR's functionality and recommendations please contact us for Australian and New Zealand inquiries.