Discovered a fake 'sickie' on socials? Your options explained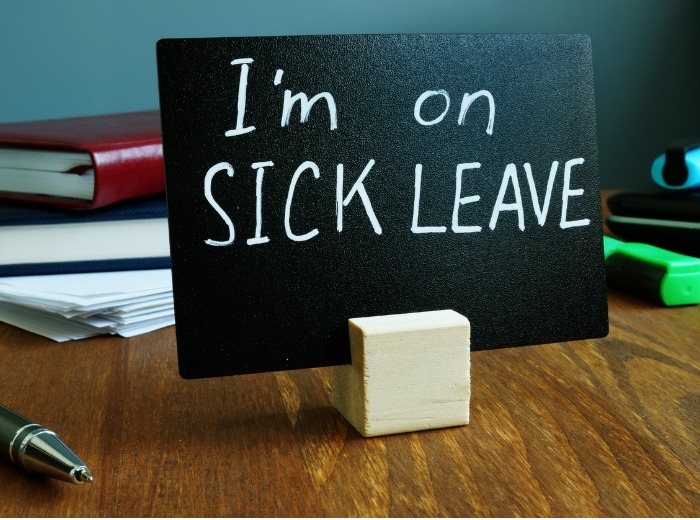 18 March 2022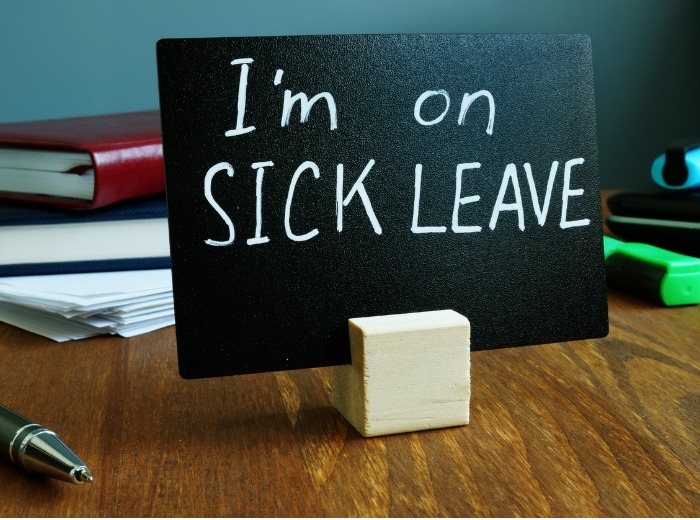 By Brigitta Poulos
Unfortunately, we've all been there. Your employee has called in sick. You've managed to cover their shift and work around their absence. But later, another employee shows you the allegedly sick employee's Instagram story – rather than being homesick, they're posting about having a fun day at the beach!
No one likes being taken advantage of, but what options are available to you in this situation?
In this article, I explain how employers must handle this situation, the intricacies of personal leave entitlements, and why businesses can't afford to get it wrong.
What can employers do?
Firstly, if your part-time or full-time employee has taken a day of paid personal leave due to being unfit for work because of a personal illness or personal injury, then you as the employer are entitled to ask them to provide evidence that would satisfy a reasonable person that the leave is taken due to the employee being unable to work because of an illness or injury. Regardless of how long (or short) the leave is for, you can request this however it must be done promptly rather than after the fact.
If the employee fails to comply with this requirement, then they're not normally entitled to take paid personal leave. However, bear in mind that some awards and agreements will specify when an employee must give evidence and what type of evidence is required.
There's the chance that an employee, of whom you have valid reasons to suspect isn't actually sick, does provide you with a medical certificate. If that's the case, it'll be more difficult for you to take any action, but not impossible.
In almost all cases, if a medical certificate has been provided by an employee, you must accept it as evidence of their illness or injury and it cannot constitute unauthorised leave. Where you reasonably consider that the employee may have forged the certificate, you may seek confirmation from the medical practitioner who allegedly wrote the certificate. Otherwise, the medical opinion of the professional should be respected.
It may be appropriate to initiate disciplinary action against the employee if the individual hasn't followed workplace policies, rules, or procedures, such as the protocols or requirements for taking leave or notifying the relevant person of such leave.
Employers should also carefully consider the nature of the employee's illness or injury. It may be that they're unfit for work, but not unfit to perform other activities, depending on the requirements of their role.
What happens if you get it wrong?
A case in the Federal Magistrates Court (as it was then) found an employer liable for adverse action after they terminated an employee for being absent, with the dismissal taking effect while she was on sick leave. Despite the employer's attempts to justify the termination via alternative reasons, the Court found that the termination was because the employee exercised her workplace right.[1]  Any adverse action taken while, or after, an employee is on personal leave is strongly discouraged to mitigate the risk of a General Protections claims.
We believe HR should be simple. Simple enough for you to run your business confidently. enableHR has everything you need to manage the entire employee lifecycle from recruitment and onboarding to performance management and termination. If you'd like to see enableHR in action, contact us to learn more about how we can help your business.
Brigitta Poulos is a Workplace Relations Adviser at our sister company, HR Assured, who loves helping clients and businesses achieve excellent workplace compliance with their obligations and duties, by way of interpretation of relevant employment legislation and awards. She particularly enjoys researching and explaining new or 'hot' topics in the workplace relations and human resources fields to our clients.
[1] Kavassilas v Migration Training Australia Pty Ltd (2012) 63 AILR 101