Complex conversations: 4 tips to effectively communicate with a remote worker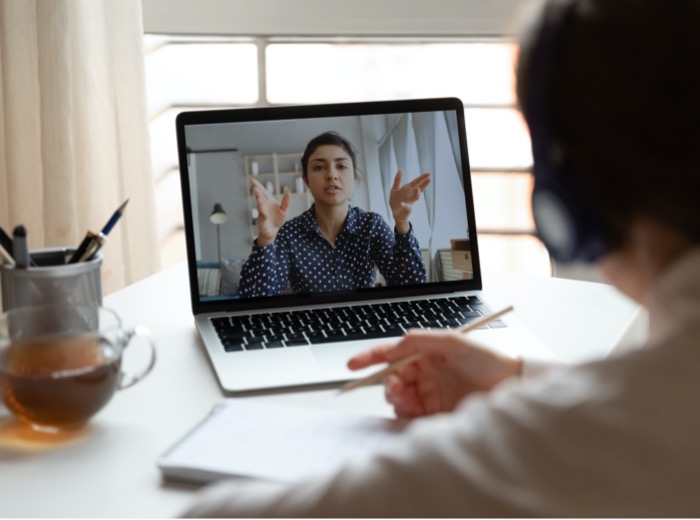 09 November 2020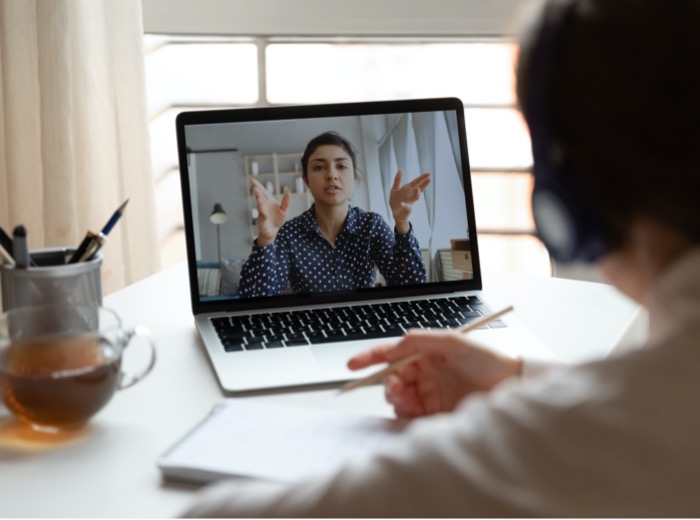 While many Australian businesses have returned to location-based working after COVID-19 restrictions lifted, many businesses have continued to allow their employees to work remotely.
From seeing an increase in productivity and job satisfaction, staff retention, and better work-life balance, to less time spent commuting, and even financial advantages, working remotely certainly has its advantages for both employers and employees.
There will be times, however, when an employer needs to have a difficult conversation with a remote employee, which can raise some issues about how to conduct these types of meetings effectively and appropriately. Here we point out our tips with you.
1. Distance can make difficult conversations harder
Humans communicate best in small groups and face-to-face settings. When having an in-person conversation, people are better able to read the situation and respond appropriately as they can use visual cues to assess details, such as changes in expression and body language to interpret tone. Also, having a face-to-face discussion allows for more open dialogue. When a conversation is conducted remotely, the ability of both parties to read the situation is significantly affected, which means there are more opportunities for the conversation to go wrong.
Employers must therefore find ways to manage these conversations in a constructive, fair, and appropriate manner.
2. Choose a communication method that suits the situation
When having a remote conversation, you should choose a communication device or method appropriate to the situation. For example, when reminding an employee to send an email or complete an overdue task, a phone call or email would be appropriate.
Where the conversation relates to something that could be emotionally challenging, such as a disciplinary process or performance counselling meeting, a video conference call may be more appropriate. This way, you can treat the meeting like an in-person meeting to the greatest extent possible and retain the humanity that distance communication can strip away.
Video calls promote two-way communication and dialogue and can create a sense of 'co-presence', which enables parties to interact effectively with each other despite the remote nature of the conversation.
Employers should note, however, that in some circumstances an employee may prefer to have the conversation via phone or another communication method. For example, the employee may have a dedicated working space which does not allow for video chat – they could have children or another adult working from home in the same space, or, they may even be uncomfortable with being on camera. Employers should also recognise this and allow the employee the opportunity to have a say in the process.
It is better to engage in a verbal rather than written conversation in these cases, as emails and text messages can easily be misinterpreted. However, you should also be aware that this doesn't stop you from sending written confirmation after you've finished the verbal discussion.
3. Preparation is key
When conducting a difficult conversation remotely, you should prepare for it as you would for a face-to-face meeting. This involves following procedural fairness, including providing the employee with advance notice of the meeting and the reason for it, scheduling the meeting at a suitable time and allowing the employee the opportunity to have a support person present. If the support person cannot be physically present with the employee, you may need to invite them as a third party to the conference call. Before the meeting, you should prepare notes to outline the relevant concerns and questions you intend to pose to the employee, to promote two-way conversation and minimise 'dead air' while on the call.
Remember that when you are sitting in front of a screen, it's easy to be distracted by emails popping up and messages coming through. Ensure you mute alerts and close any programs which may cause a distraction.
Like any employment discussion, difficult conversations should be accompanied by a sense of formality. This does not mean avoiding colloquial language or smiling, but it does mean thinking about how you present yourself as the representative of the business. If making a video call, do it in an appropriate setting – discussing a disciplinary process in a noisy café probably isn't the best look, nor is setting your Zoom background to a picture of a tropical beach. While remote work cannot always provide ideal settings, meetings should be as professional as possible.
4. Don't fail to follow up
As you would with a face-to-face discussion, the meeting should conclude with the setting of clear expectations or 'next steps'. Discuss with the employee what will happen next; what do you expect them to do, what are the goals or objectives for them moving forward and is there a deadline to achieve them?
Make sure the employee knows that they can reach out to you if they have any questions after the meeting and communicate this clearly during the meeting.
Following the meeting, it can be useful to summarise the points discussed in an email. The follow-up email should, once again, let the employee know you are available to answer any questions.
Having difficult conversations with a remote worker can be tough, but will be inevitable for certain employees. As more workers remain working from home or in remote settings, employers must adapt to the circumstances. The way you approach these conversations will directly impact the business, so you need to be prepared. If you need help managing a remote workforce, you can always contact the team at enableHR for advice and support.