Managing staff leave entitlements during the coronavirus pandemic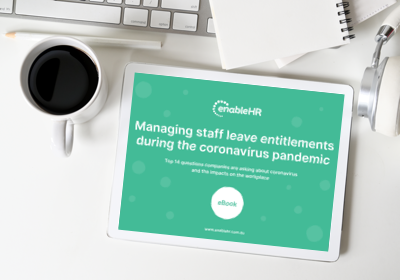 What happens if an employee is required to self-isolate? How is this period treated?

What if an employee has been in contact with someone who has coronavirus?

What if my employee looks unwell but doesn't report to be sick?

What about casual employees?

What if schools shut down and employees need to stay home and look after their children?

What if the workplace has to close as a result of COVID-19?

What about non-work-related employee travel?

and many more questions!