12 ways technology can support your business during a crisis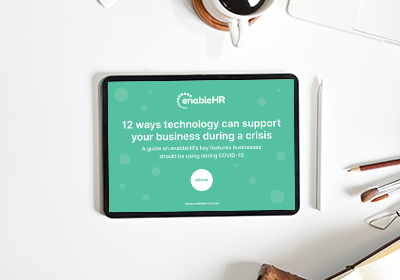 enableHR is market-leading HR software designed to help you manage your workforce and ensure your business is compliant – even during a global pandemic.
But remaining compliant in a crisis requires more than simply possessing the tools: you need to use them.
By the time you finish reading this eBook, you'll understand all the features of enableHR and how your business could benefit from them in a crisis.
We realise that every business is different and won't need every feature enableHR offers, but we hope you might discover something useful you could use when times get tough.