enableHR 2021 wrapped: our top 10 blogs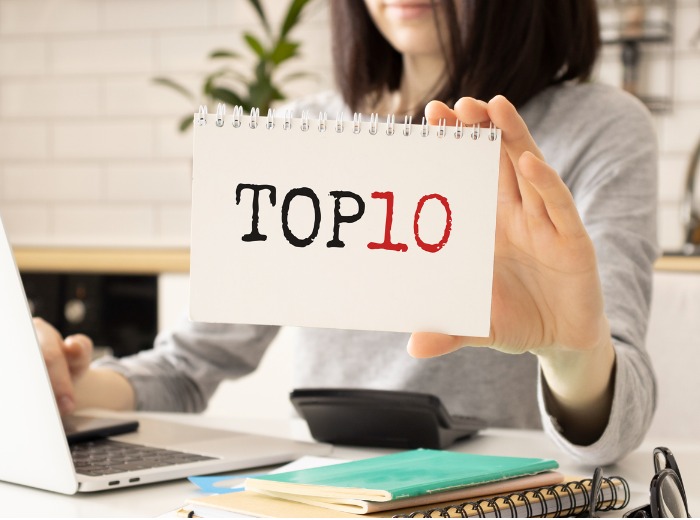 22 December 2021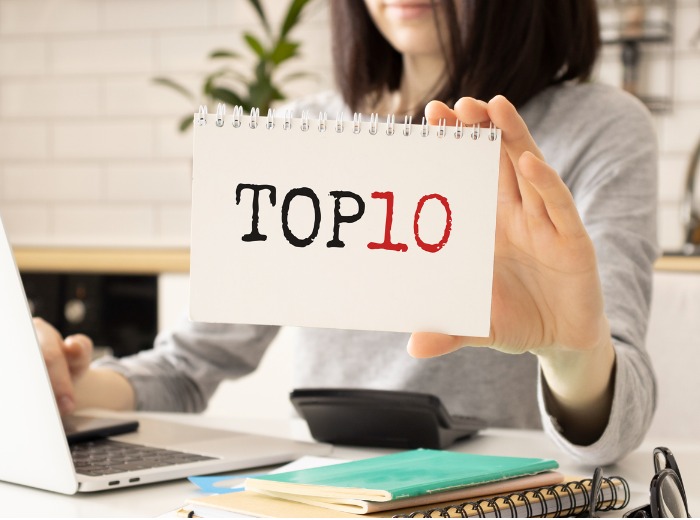 The road to the end of the year hasn't been the easiest but we're almost at the final stretch. It's been a year of significant changes in the HR and employment relations space. From casual conversion changes and new Sexual Harassment and Bully legislation to important decisions handed down by the Fair Work Commission – it's safe to say that employers and HR professionals need to be ahead of the game so they can manage their people with confidence.
Whether you're taking a break or powering through the festive season, we've compiled 10 articles that are the must-reads of the year. It's time to sit down, get comfortable and start reading!
Working from home or remotely hasn't just changed how we work, but it has changed how we develop and build relationships with our colleagues. Before the pandemic, we saw our teammates all the time, this year we could probably count the number of times we've seen them face-to-face on both our hands. This article explores how working remotely has changed the way we approach team building and what employers can do to engage staff.
Domestic violence isn't a new issue but with the onset of this pandemic, its visibility has decreased while increasing its incidence. Whether your employees are returning to workplaces or continuing flexible working arrangements, it's a good idea to remind them that you're there to support them through any domestic or family violence situation.
Recruitment season is almost here and there are many things you need to focus on when interviewing a potential employee. Whether you're just starting the interview process or choosing between two candidates, these six tips and tricks will help you make the right decisions for your business.
Keeping on theme with recruitment season, our internal recruitment specialist, Karen Harding, put together the 10 questions that you should always ask in an interview to get the most out of the candidate you're speaking with. These can make the process easier for any employer and most importantly, help you get the right information.
it's been almost two years since COVID-19 impacted the way we work and live. And while this milestone is nothing to celebrate it does serve as a reminder that it's now more important than ever to recognise the signs of employee fatigue and burnout.
In March 2021, the Fair Work Amendment (Supporting Australia's Jobs and Economic Recovery) Bill 2021 (Bill) passed Parliament. This Bill introduced sweeping changes to casual employment, including providing a statutory mechanism for casual conversion. 27 September 2021 officially marked the end of this transition period: is your business up to scratch?
The shift from location-based work to remote working was quick, leaving companies scrambling to adjust their WHS obligations and duties. This article addresses frequently asked questions to help you better understand your legal obligations and how to identify risks to your employees.
We've spent more time alone in the past two years than ever before and it's never been more important to value our own mental health and the health of those around us. This article looks at ways employers can support the mental health of their employees as we continue our journey with this pandemic.
The prevention and management of sexual harassment in the workplace have been thrust into the spotlight more forcibly than ever before as more and more people find the courage to speak out. And now that the laws have changed giving the FWC more powers to step in to protect vulnerable employees, employers need to ensure they know what their obligations are.
Our affinity for our pets whether they're furry, feathery, or scaly has only grown during the time we've spent stuck inside throughout this pandemic. But do employees have the right to take leave when a pet is sick?
Compliance is our strength, and we love helping others achieve it. With the resources available in enableHR, you'll have everything you need to be 100% compliant when managing your people.
See enableHR in action today! Contact us to learn more about how we can help your business get compliance right – all the time.