10 ways to minimise employee stress at work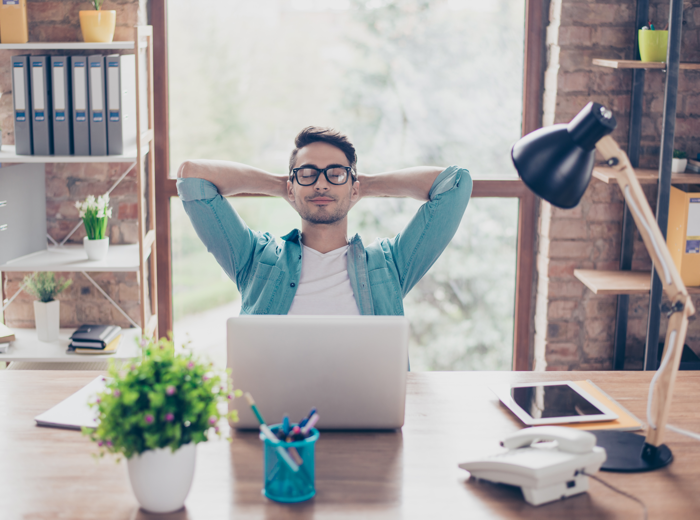 10 May 2017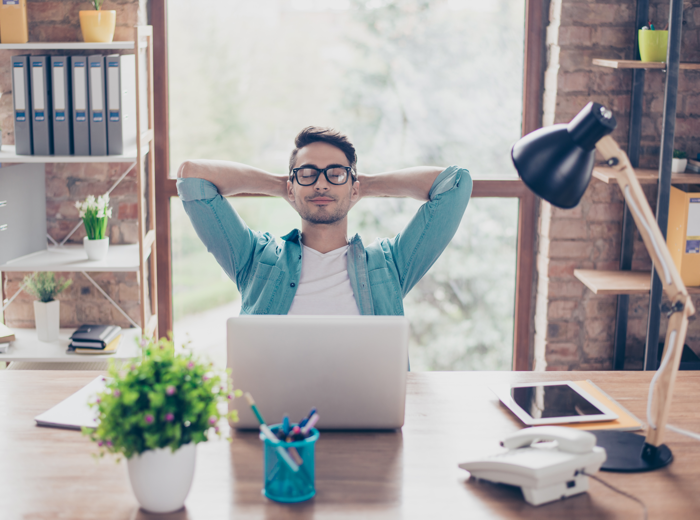 Stress is the antithesis of a productive and cooperative work environment. As an HR Manager, it is crucial to consistently take measures to ensure those tight deadlines and long hours aren't affecting the well-being of a company's lifeblood: it's people.
All too often the word "stress" and "work" are paired together. A recent study conducted by the Australian Psychological Society, with a sample group of over 1'500 people, concluded that three out of four Australians had workplace stress affecting their health. Employers are responsible for both the psychological and physical health of their employees while at work.  Therefore, it is important that managers in the business strive to cultivate a working environment that curbs stress and boosts positive productivity.
Stress is associated with a range of physical health issues such as obesity, diabetes and heart disease.  Psychological health issues including depression and anxiety can also be caused or exacerbated by workplace stress. Increased absenteeism and high staff turnover will cause the business to suffer increased cost and reduced productivity. In extreme cases, workplace stress can even result in a costly claim for workers compensation.
In order to look out for the health of your employees and the health of your business, here are a few tips to manage stress in your workplace:
1. Manage excessive workloads:
Though the saying goes, "if you want something done, give it to someone who's busy", giving work to an already overloaded employee can lead to disaster. Manage excessive workloads by ensuring that your staffing levels are adequate, rather than simply reacting to increases in demand.
2. Encourage and provide regular breaks:
Breaks are essential to the well-being of your employees and the overall quality of work. While deadlines and due-dates are needed to increase output, it is important to remember that over-working your staff members can lead to a stressed and hostile work environment. Therefore, staff members should be encouraged to take regular breaks to de-stress and re-focus and not punished for time spent away from their desk.
3. Create some ambiance:
A relaxing staff space or some sort of sanctuary where staff are encouraged to take a break can be a good way to reduce stress. This could be a quiet lunch area or a fun games room which encourages innovation and creative thinking. Everyone needs a space where they can get away from work and release their built-up stress before it overcomes them!
4. Minimise meeting minutes:
Meetings are where minutes are kept and hours are lost.  To an already stressed employee, losing valuable time to meetings that last longer than needed can aggravate that stress. To maximise time efficiency, when possible, consider sending an email or another form of communication rather than conducting a face-to-face meeting. When a meeting is necessary, ensure only key stakeholders are included and be sure to set an agenda to keep time spent to a minimum.
5. Encourage health and wellbeing:
When employees are stressed at work, health and wellbeing often fall by the wayside. However, regular exercise and healthy eating choices increases mood and the immune system of your employees. To incentivise health, consider providing staff members with gym discounts, organising weekly fitness activities or simply provide fruit and healthy snack choices.
6. Set clear expectations:
Uncertainty in a staff member's role or responsibilities will inevitably lead to frustration and stress. A written job description for every employee is essential in setting clear expectations for your workers. As an HR manager, you should be sure to implement a well-drafted and comprehensive Employee Handbook to assist in communicating your expectations across the business.
7. Be flexible:
Providing flexible working arrangements is a cost-effective means to minimise workplace stress. Part time arrangements or flexible start / finish times may assist workers to minimise commute times or meet family commitments. In turn, this will generate greater loyalty and therefore increased productivity as well as a significant reduction in recruitment costs. Let's face it, at the end of the day so long as the work is getting done and your employees are happy, everybody wins.
8. Encourage open communication:
Honesty is the best policy when it comes to people management. Encouraging open pathways for communication will not only assist in effectively communicating your standards and expectations as a manager, but also allow your staff to have an outlet to share their stress. Consider a mentoring program or encourage an open-door policy to achieve this.
9. Encourage comradery:
Friday night drinks, Monday morning team breakfasts or other team building exercises help to establish social outlets and comradery amongst staff at work. At least this way when there are stressful times at work, employees don't feel as if they are alone in their stress.
10. Lead by example:
As a people manager, it is essential that you lead by example when it comes to reducing work-related stress. Practice what you preach and ensure your own health and well-being is taken care of.
Hot Tip: Do you have an Employee Assistance Program (EAP)?
A range of work and personal problems can adversely affect the health and wellbeing of your workers. EAP is a cost-effective means of providing your staff with short-term access to professional counselling and support services which they can access on a free and confidential basis. There a range of providers out there – contact enableHR for a recommendation!
For more information on enableHR's Workplace Health & Safety functionality and recommendations please contact us for Australian and New Zealand inquiries.